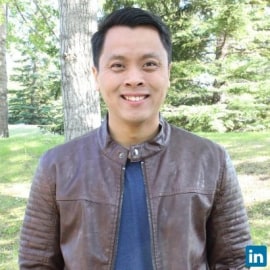 Bio
Markus Santoso holds a Ph.D. degree from Dongseo University, South Korea. His main research interests are Augmented and Virtual Reality, Wearable Technologies, Natural User Interaction, User Experience and Interface, and Serious-game Development. 

He graduated in 2013 and went to Erfurt, Germany to continue his research as a Postdoctoral Fellow at the Fraunhofer Institute for Digital Media Technology (IDMT) under a funding scheme from the European Research Consortium for Informatics and Mathematics (ERCIM). In order to enter this fellowship program, Markus needed to compete with more than 300 PhDs worldwide; only 24 applications were approved. As an ERCIM fellow, Markus had the opportunity to visit other well-known European research institutes. He worked as a Research Intern at INRIA MimeTIC at Rennes-France with a focus on Virtual Reality and at VTT in Espoo-Finland doing research in Augmented Reality. Currently, Markus is conducting his 2nd postdoctoral fellowship with the LINDSAY Virtual Human Lab at the University of Calgary, Canada. He received an Eyes-high Postdoctoral fellowship and works on the implementation of Augmented/Virtual Reality and Wearable Technologies for human anatomy illustration, medical education, and computational physiology.

Markus has various notable achievements. During his time in South Korea, he achieved 2nd and 3rd place at the SuperApp Korea 2012, a prestigious and competitive national mobile developer competition in South Korea. He also received a Special Prize in the 32nd Busan Industrial Design Competition. One of his Mobile AR Apps was selected as nominated for the Unity Developer Choice category at the Vuforia Vision Award 2015 by QUALCOMM. Markus also actively publishes his research at international conferences such as ACM SIGGRAPH Asia, VRIC Laval Virtual and others.